Band
---
History
At the turn of the year 2000-2001 Magnus Wohlfart and Gustaf Hagel decided to create a musical project combining the dark and mysterious atmosphere of traditional Scandinavian folk music with the powerful force of metal. And so YGGDRASIL was brought to life.
After having released two demos, YGGDRASIL recorded the debut album "Kvällningsvindar Över Nordrönt Land" ("Evening Winds Over Northern Lands") in 2005, which was released via German record label Det Germanske Folket in late 2007.
In 2008 the follow-up album, "Vedergällning" ("Vengeance"), was recorded and subsequently released in the summer of 2009, also by Det Germanske Folket. This year saw YGGDRASIL conquering the stage at Germany's Ragnarök Festival, where thousands of fans gave YGGDRASIL two horns up! The year closed with both YGGDRASIL albums being released in digital format for the first time through Swedish label Grand Master Music.
Following a split with the record label Det Germanske Folket, YGGDRASIL focused on the writing of the third album "Irrbloss" ("Will-o-wisps"). It was recorded in the fall of 2010 and saw Benny Olsson (guitars) and Jacob Blecher (drums) entering the line-up as permanent members. YGGDRASIL signed with Grand Master Music to release "Irrbloss" in April 2011 together with a re-release of the two previous albums.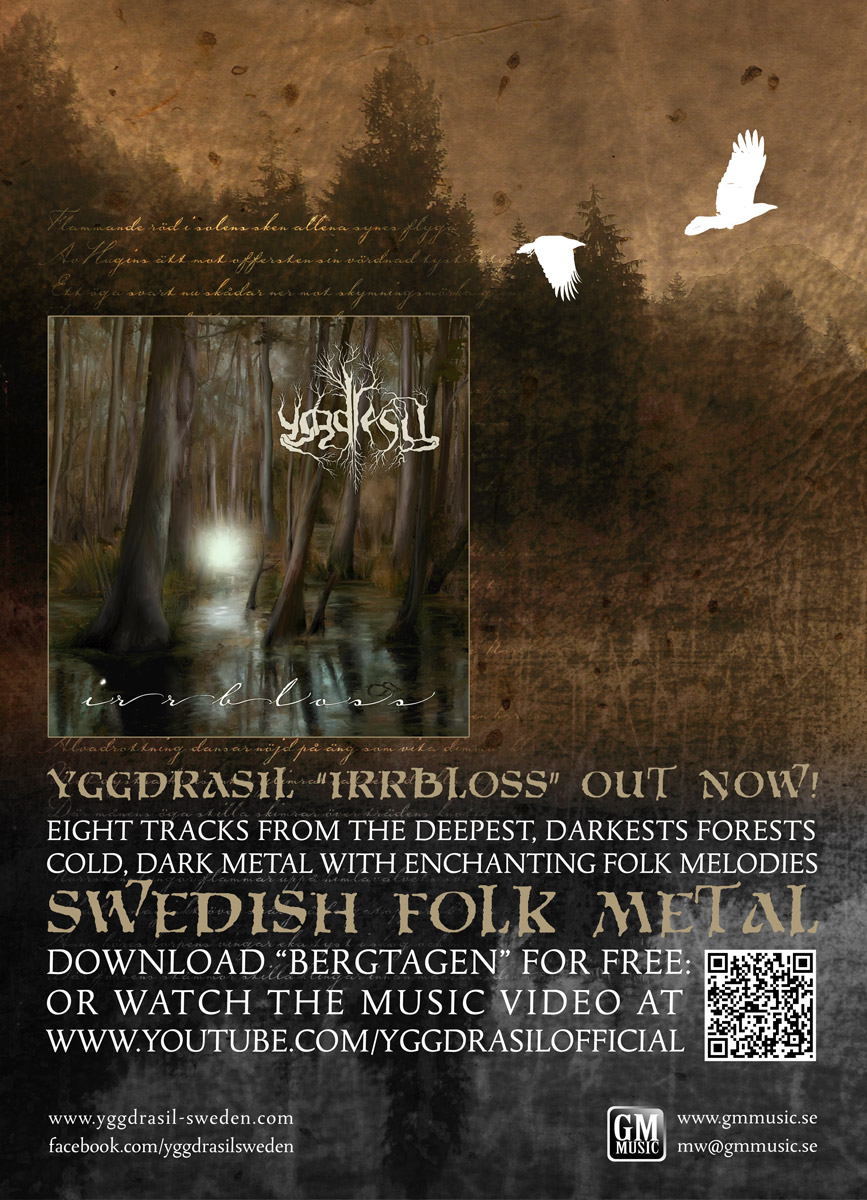 ---